"If you're a true detailer, these are for you. Great all round for cleaning, polish removal etc"
Regular price
Sale price
$10.00 USD
Unit price
per
Sale
Sold out
The versatile Quick Buffing Towel is your go-to for buffing away detailing sprays, wax, polish, and more.
+ Lifts & holds compounds, leaving a spotless finish
+ Perfect 16in x 16in size
+ Lint-free, supple microfiber for delicate surfaces
+ Lasts for over 200+ machine washes
Risk-Free 45 Day Trial

Try Risk-Free with Our Ironclad Guarantee!

We're so confident in the power of our products that we offer an unbeatable 45-day results guarantee.

Your satisfaction is our top priority, which is why we're thrilled to extend this risk-free opportunity to you.

If you're not seeing the exceptional results you expected or if you simply don't love your purchase, we've got you covered. No questions asked, no hassles involved - just a straightforward, full refund.

We're constantly pushing the boundaries to provide you with the best possible experience. That's why we invite you to take our products for a spin.

What's the catch?
Give the product a try on at least three separate occasions, documenting your journey with pictures or videos. Follow our expert washing and usage guides to maximize your results.

Here's how to claim your ultimate satisfaction:
Reach out to us via email within 45 days of delivery, sharing your experience along with supporting visuals. Once we've approved your claim, return the products to us, and we'll promptly process a refund for your order (excluding shipping costs).

Take the leap and experience our premium car care products with absolute peace of mind. It's time to discover the difference that sets us apart.

Your satisfaction is guaranteed, so why wait? Order now and unlock a new level of car care excellence!
How To Use

How to Use the Quick Buffing Towel:

Prepare the surface: Ensure that the surface you are working on is clean and free from any loose debris or contaminants.

Apply product: Apply your preferred detailing spray, wax, or polish to the surface you wish to buff.

Buffing motion: Using the Quick Buffing Towel, gently and evenly buff the applied product into the surface. Use light pressure and make smooth, overlapping motions to achieve an even finish.

Flip or fold: As you work, periodically flip or fold the towel to utilize a fresh and clean section. This helps maintain optimal performance and prevents any potential product transfer.

Check for residue: After buffing, inspect the surface for any remaining residue or streaks. If necessary, use a clean portion of the towel to gently remove any excess product.

Repeat if needed: For larger or more intricate areas, continue the buffing process using additional towels as required. Ensure that each section is buffed thoroughly for a consistent finish.

Clean and store: After use, machine wash the Quick Buffing Towel separately from other fabrics using a mild detergent. Avoid using fabric softeners or bleach. Hang or air dry the towel to maintain its quality and prolong its lifespan.

With the Quick Buffing Towel, achieving a flawless finish has never been easier. Enjoy the convenience and effectiveness of this versatile tool for all your buffing needs.

 
Specifications

Closed-loop pearl-weave
70/30 blend
FAQ

What is the Quick Buffing Towel used for?
The Quick Buffing Towel is perfect for buffing away detailing sprays, wax, polish, and more, leaving a spotless finish.

How many towels are included in each pack?
Each pack of Quick Buffing Towels contains 4 towels, ensuring you have an ample supply for your car care needs.

What is the size of the Quick Buffing Towel?
The Quick Buffing Towel is designed in a perfect 16in x 16in size, offering optimal coverage and convenience.

Is the Quick Buffing Towel safe to use on delicate surfaces?
Absolutely! The Quick Buffing Towel is made from supple microfiber, specifically chosen for its lint-free and delicate surface-friendly properties.

How does the Quick Buffing Towel achieve a spotless finish?
The high-grade microfiber material and unique closed-loop pearl-weave design of the Quick Buffing Towel lift and hold compounds effectively, ensuring a spotless finish every time.

How long does the Quick Buffing Towel last?
The Quick Buffing Towel is designed to withstand over 200+ machine washes, offering long-lasting performance and durability.

Can I use the Quick Buffing Towel on other surfaces besides cars?
While the Quick Buffing Towel is primarily designed for automotive use, it can also be used on various surfaces such as motorcycles, boats, and household items for effective buffing and polishing.

Can I use the Quick Buffing Towel on wet or dry surfaces?
The Quick Buffing Towel is versatile and can be used on both wet and dry surfaces, providing exceptional buffing capabilities for various car care applications.

How do I care for the Quick Buffing Towel?
To maintain its performance, simply machine wash the Quick Buffing Towel as needed. It is recommended to wash separately from other fabrics and avoid using bio detergents, fabric softeners or bleach.

Can the Quick Buffing Towel be used with other detailing products?
Yes, the Quick Buffing Towel is compatible with a wide range of detailing products such as waxes, polishes, sealants, and quick detail sprays, making it a versatile tool for your car care arsenal.
Shipping & Delivery

Dispatch:
Once you place your order, we will begin to pack and dispatch your order within 1 business day.

We pack each order for protection during transit. If your order arrives damaged, please contact us and we will replace it free of charge.

Delivery:
Delivery time will depend on your country, state/region and environmental factors. Please allow 10-14 working days for international delivery.

Tracking:
Once your order is dispatched, we will provide you with a tracking number. You can use this number to stay updated with your delivery and make any changes with your local postal service.
View full details
Lint Free

Unlike others, this towel does not shed lint. It leaves the surface in spotless, showroom condition.

Long Lasting

Designed to withstand hundreds of washings, and it actually gets softer with each wash.

Quick Buffing

Perfect for buffing away waxes, polishes, detailing sprays and even levelling ceramic coatings.

Pulls Away Dust

The unique closed-loop design quickly removes dust and debris, perfect for use with waterless wash sprays.
Easily buff off wax, sprays, and polish
The high-grade microfiber material used in its construction is what sets it apart from other buffing towels on the market.

Its unique closed-loop pearl-weave design is specifically designed to effectively buff away polishes, waxes, and detailing sprays without leaving any lint behind.

Effortlessly achieve a showroom shine with the Quick Buffing Towel.
BUY IT NOW
People also bought
Discover our complete range of high-performance car care products designed to help you achieve a flawless finish with ease.
Gt buffing towels
I bought the 4 buffing towels with t GT shine ceramic they are so amazing so thick & great to use
1st impressions
Look & feel much better than those I have, 1st go went well
Amazing Towels thank you
GT Shines Buffing towels are a premium towel. I've tried lots of brands over the years and these buffing towels are legit.
Thanks GT shine team 🙌🏼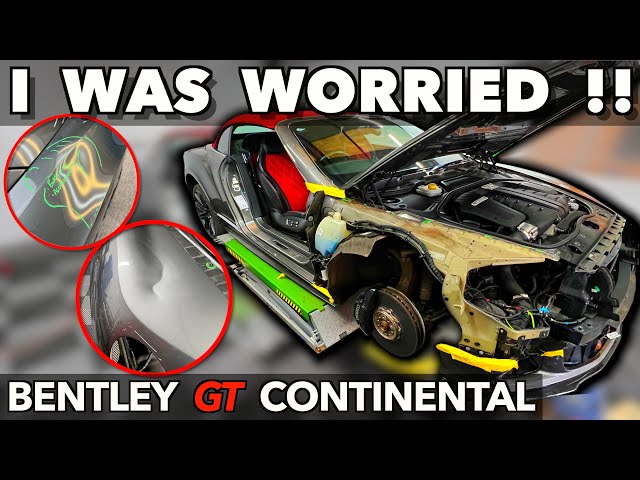 Quick Buffing Towels: A Car's Best Friend!
If you want your car to shine like never before, you need the GT Shine Quick Buffing Towels. They're soft yet sturdy, perfect for polishing and waxing. After using these, my car looks like it just rolled off the showroom floor. Definitely a game-changer for car enthusiasts!
Best Buffing Towels
Such an amazing towel great for a variety of tasks! I highly recommend