"No more annoying water spots after rain, this spray is a game changer!"
Regular price
Sale price
$17.00 USD
Unit price
per
Sale
Sold out
Shield, rejuvenate, and enhance your car with our Quick Ceramic Spray. A single application offers enduring protection and a radiant shine for over 3 months.
+ Simple and fast home application
+ Forms a robust ceramic coating with a profound gloss
+ Resists water, bug debris, and bird droppings
+ Guards against scratches, harmful UV exposure, and color fading
Risk-Free 45 Day Trial

Try Risk-Free with Our Ironclad Guarantee!

We're so confident in the power of our products that we offer an unbeatable 45-day results guarantee.

Your satisfaction is our top priority, which is why we're thrilled to extend this risk-free opportunity to you.

If you're not seeing the exceptional results you expected or if you simply don't love your purchase, we've got you covered. No questions asked, no hassles involved - just a straightforward, full refund.

We're constantly pushing the boundaries to provide you with the best possible experience. That's why we invite you to take our products for a spin.

What's the catch?
Give the product a try on at least three separate occasions, documenting your journey with pictures or videos. Follow our expert washing and usage guides to maximize your results.

Here's how to claim your ultimate satisfaction:
Reach out to us via email within 45 days of delivery, sharing your experience along with supporting visuals. Once we've approved your claim, return the products to us, and we'll promptly process a refund for your order (excluding shipping costs).

Take the leap and experience our premium car care products with absolute peace of mind. It's time to discover the difference that sets us apart.

Your satisfaction is guaranteed, so why wait? Order now and unlock a new level of car care excellence!
How To Use

Before starting, please ensure:

Do not apply in direct sunlight or if paintwork is warm to the touch.

Can be applied to wet paintwork but for maximum durability, apply when dry.

Apply product to one body panel and

 

finish all steps before moving onto the next body panel.

Do not let the product self-dry.

Instructions:

1) Wash paintwork thoroughly

2) Shake the bottle well. Begin applying product. 2-3 sprays per panel is sufficient.

For wet cars; spray directly onto wet paintwork and dry the car with a GT Twist microfiber drying towel.

For dry cars; spray onto paintwork or onto a clean microfiber towel and spread.

3) Use a clean, dry microfiber towel and buff to a high gloss before moving to another body panel. Use additional towels as required.

4) A second coat may be applied (please allow 24 hours between applications).
Specifications

One 8oz (236mL) bottle contains enough product to coat a mid-size sedan 4-5 times, a large truck 3-4 times or a motorcycle up to 10 times.

236mL / 8oz
Made in China
KEEP OUT OF REACH OF CHILDREN

FAQ

How long will one bottle last?
An 8oz (236mL) bottle contains enough product to coat a mid-size sedan 4-5 times, a large truck 3-4 times or a motorcycle up to 10 times.

Can I apply it on my windshield and windows?
You sure can! It works great on protecting glass. It creates a hydrophobic layer that repels water, dust, and grime.

We recommend using it on the outside of your glass windows.

Can it remove swirl marks and scratches?
Unfortunately, our product doesn't repair damaged paint that has swirl marks.

We suggest you consult with a professional to remove the swirl marks prior to using our product.

Can I use it on my vinyl or PPF wrapped car?
You sure can!

For ceramic coatings, it functions as a top-up to traditional ceramic coatings.

For vinyl/PPF wraps, it adds a ceramic layer, adding to the strength of the surface and paintwork underneath.

Ensure your wrap/PPF is clean and free of debris prior to coating. If your car has been recently wrapped, you should wait until the solution used during installation has completely dried/evaporated (we suggest asking your installer for this timeline).

Does it come off with soap after washing?
Well, that depends on what kind of soap you're using. If you use regular dish soap, that will strip off any wax on your vehicle (we do NOT recommend using dish soap!)

Otherwise, using the correct automotive soap, our ceramic spray is designed to last up to 6 months (depending on soap/sponges used, washing frequency, and environmental factors).
Shipping & Delivery

Dispatch:
Once you place your order, we will begin to pack and dispatch your order within 1 business day.

We pack each order for protection during transit. If your order arrives damaged, please contact us and we will replace it free of charge.

Delivery:
Delivery time will depend on your country, state/region and environmental factors. Please allow 10-14 working days for international delivery.

Tracking:
Once your order is dispatched, we will provide you with a tracking number. You can use this number to stay updated with your delivery and make any changes with your local postal service.
View full details
Experience the Power of Repellence
With Quick Ceramic Spray; Water, Dirt, and Grime are Repelled with Ease
BUY NOW
Unleash pro-level protection with our DIY ceramic spray
Scratch-Resistant

Guard against dirt and grime. Significantly minimizes scratches, swirls, and marring risks.

Clearcoat Preserver

Creates an unseen shield against bug splatter, bird droppings, and acids, preventing permanent clearcoat damage.

Universal Application

Effortless application on glass, plastic, vinyl, rubber, rims, alloys, fiberglass, and all your car's exterior surfaces.

Super Hydrophobic

Experience water sheeting off your paint for a spot-free shine. Your coated car dries in seconds.
The Most Potent DIY Ceramic Spray
Armed with the highest-grade 15% Silicon Dioxide (SiO2), it shields your vehicle from scratches, streaks, and degradation. It's quick to apply, delivering a deep, lustrous shine that also defends against UV rays.

This versatile spray isn't just for cars. It works on all vehicles and solid surfaces, offering a guard against environmental contaminants. From dirt, mud, to bug residues and acid rain - we've got you covered.

One 8-ounce bottle provides ample coverage for a variety of vehicle sizes. So why wait? Give your ride the armor it deserves with our Quick Ceramic Spray.
BUY IT NOW
Coat & protect in 3 easy steps
Step 1 - Prepare Surface

Wash your vehicle as usual, out of the sun & extreme heat. Safely remove all surface contaminants. Ensure surface is cool to touch.

Step 2 - Apply Product

Spray 2-3 times on each panel. You can use this product while the surface is dry or wet (use with our GT Twist Drying Towel for optimal application).

Step 3 - Buff Product

Lightly spread and buff the product evenly across each panel with a soft microfiber towel. If any hazing occurs, use another towel and repeat.
People also bought
Discover our complete range of high-performance car care products designed to help you achieve a flawless finish with ease.
Best ceramic spray on the market
As the title suggests, there's nothing out there to beat this. Super easy to apply, great finish and outstanding hydrophobic properties. Highly recommended.
GP shine
If I could swear I would this ceramic coating is just amazing I have just done my focus st which is a 2015 & it looks amazing the shine is unbelievable
Effortless Shine Enhancement
I'm all about that GT Shine life – their Quick Ceramic Spray and Buffing Towels are the dynamic duo every car lover needs. Spray on the magic, wipe away the grime, and boom – my ride's shining like a star. No streaks, no fuss. Total game-changer. 🚗✨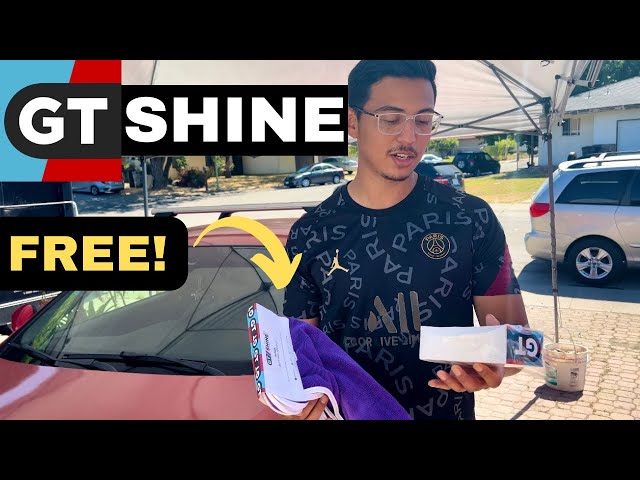 Shine & Protect!
Just tried out the GT Shine Quick Ceramic Spray and Quick Buffing Towels, and I am absolutely blown away by the results! 💎✨ My car has never looked this shiny and brand new before! 🚗💨
The GT Shine Quick Ceramic Spray is a game-changer! It's so easy to use – just spray on, wipe off, and voila! The ceramic coating instantly enhances the paint's depth and gloss, providing excellent protection against dirt, water spots, and UV rays. I love that it creates a hydrophobic barrier, making water bead up and roll off effortlessly. 🌊 No more water stains ruining my car's shine!
But wait, it gets better! The Quick Buffing Towels are a perfect match for the ceramic spray. They are incredibly soft and gentle on the paint, ensuring a scratch-free buffing experience. The towels absorb excess product evenly and leave behind a jaw-dropping, streak-free shine. ✨👌
I used to spend hours waxing and polishing my car, but now, with GT Shine's Quick Ceramic Spray and Quick Buffing Towels, I can achieve the same remarkable results in a fraction of the time! ⏳⚡ My car has never been happier, and neither have I! 😄
If you want your ride to stand out from the crowd and stay protected from the elements, I highly recommend giving GT Shine's Quick Ceramic Spray and Quick Buffing Towels a try. Your car will thank you! 🙌🚀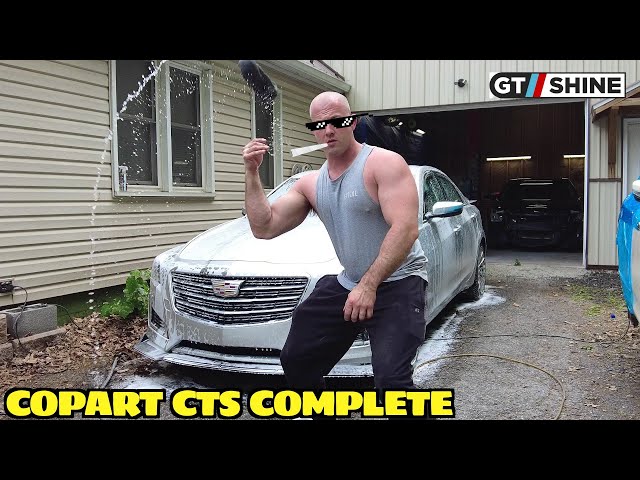 Effortless Brilliance! Quick Ceramic Spray and Quick Buffing Towels
Hey fellow car enthusiasts! 🚗💨 I just had to share my experience with the Quick Ceramic Spray and Quick Buffing Towels – they've completely blown me away! 🌟✨
I recently gave my car a full ceramic treatment using these products, and the results are stunning! The paint looks deeper, glossier, and simply jaw-dropping. 🤩✨ And the best part? The whole application process took me a fraction of the time it used to with traditional waxing!
If you're looking to up your detailing game without spending hours, I can't recommend the Quick Ceramic Spray and Quick Buffing Towels enough. Seriously, folks, these products are the real deal! 🌟🚀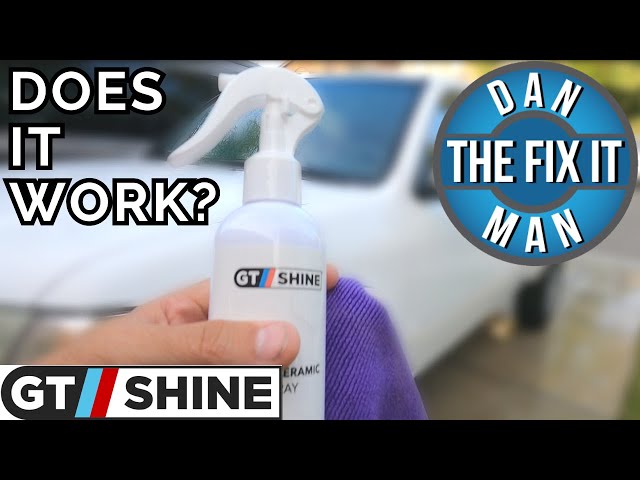 Revive Your Car's Brilliance with Quick Ceramic Spray
I'm thrilled with the Quick Ceramic Spray! It's so easy to apply at home and offers enduring protection with a radiant shine for over 3 months. Resisting water, bug debris, and bird droppings, it also guards against scratches and harmful UV exposure. The Quick Buffing Towel is a game-changer too, effortlessly achieving a showroom shine. Highly recommend!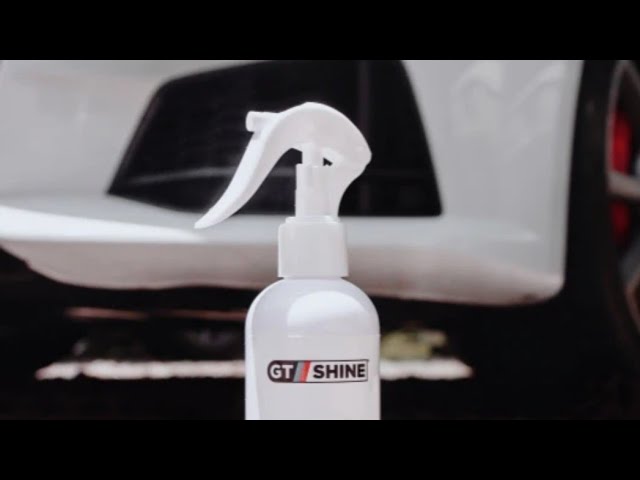 Super easy to use and works great.
I was skeptical at first, but after using the product, I am happy to say it works exactly as claimed
Quick, easy and shiny.
Very easy to use and economical to apply, car regains lovely shine. Not the cheapest quick detailer but the way it goes on and the results it leaves makes it less expensive than others I have used. Well pleased.
Does the Job
Easy to use great results I do not know how long it will last we will see
Affordable Ceramic Protection!
GT Shine Quick Ceramic Spray is a game-changer for car enthusiasts on a budget! This affordable ceramic protection delivers stunning results. The easy application and quick drying time make it a breeze to use. The long-lasting hydrophobic formula keeps my car protected and looking sleek. Say goodbye to expensive alternatives - GT Shine is the affordable choice for ceramic protection!